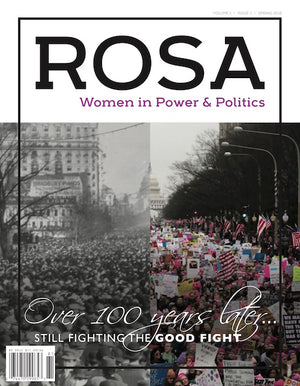 ROSA Magazine - Inaugural Collector's Edition
INAUGURAL EDITION
ROSA Magazine
Order the Inaugural Edition of the most important publication to launch for women in politics and power.
With a nod to the 19th Amendment and gaining our right to vote,ROSA Magazine is the first publication dedicated to women as active agents in the political sphere, with powerful articles on prominent women, issues, and topics of the day, including articles and stories about how to connect and run for office.
The inaugural edition is available now for $17.99.
Order your copy today!