#Forever 19
In celebration of the 19th Amendment. Our signature shirt says everything ... We forever love the women of the 19th amendment! #Forever19 #Your Work was not in Vain
Shop Now
VOTE
Today and everyday, we honor the 19th amendment and the women and men who fought for our right to VOTE.
#Forever19 #Honoring19
I AM ROSA
Memories of our lives, of our works and our deeds will continue in others.
Rosa Parks, Civil Rights Leader
See the I AM ROSA Collection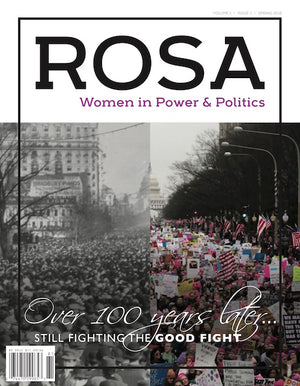 INAUGURAL EDITION ROSA Magazine Order the Inaugural Edition of the most important publication to launch for women in politics and...
Learn more
I love 1920 Merch, it helps tell the story of women who worked for our vote.
Hanna Morgan
My favorite is the 100 Years ago shirt. It says it all.
Meagan Holly